How To Teach People About Cryptocurrency – A Step-by-Step Guide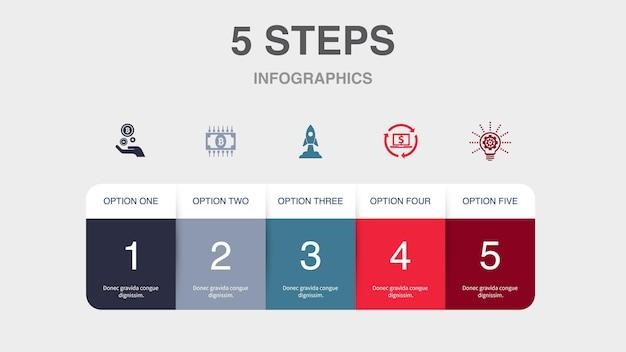 When it comes to educating the masses about cryptocurrency and blockchain, there is still a lot of confusion. A lot of people think that it's all just a bunch of nonsense and that we'll be seeing them again in 2023 or something. But many experts see clear benefits as well as a lot of potentials. With that in mind, let's take a look at how you can go about teaching others about cryptocurrencies in a way that they will understand and hopefully be convinced to try it out for themselves too.
What is Cryptocurrency?
Cryptocurrency is a digital asset that uses cryptography to ensure the safe transfer of assets. You can think of it as digital cash for the Internet that does not rely on a particular country or financial institution to facilitate transactions. There are many cryptocurrencies available, but bitcoin and Ethereum are the most popular. They're both examples of what's known as an "altcoin," which is a term used to describe an existing cryptocurrency that has been forked from an existing blockchain.
Why Teach About Cryptocurrencies?
Cryptocurrencies are changing the world. If you've been around for a while, you probably remember how people used to think that the internet was just going to be a way for people to check their email. Now, the internet has become a way for people to send stuff to each other quickly, cheaply, and without the need to go through a complex system of banks, lawyers, and governments.
Cryptocurrencies are an important part of this. They provide a decentralized, secure, and digital method of exchanging money that is cheaper and more convenient than money transfer services like Western Union. Teaching others about cryptocurrencies gives you a chance to spread the word and show people how the internet could be run in a different way. Furthermore, you can make money by teaching others about cryptocurrencies or other online activities like creating YouTube videos or writing blogs.
How to Teach People About Cryptocurrency
Teaching someone about cryptocurrency is a little different to teaching someone about cooking. So, let's break it down and walk through how you should go about teaching someone about cryptocurrency. – Pick a topic – This is a vital step. You've got to pick a topic that people are interested in and are likely to find helpful. You can't just pick something random like "how to make money trading cryptocurrencies." No one cares about that, yet people will find it helpful if you pick something relevant like "how to get started with cryptocurrencies" or "what are the risks involved when investing in cryptocurrencies." – Find an easy way to explain it – Once you've picked a topic, you need to find a way to explain it that doesn't just go over the heads of those who don't understand it yet.
It's like trying to teach someone how to cook food. No one wants to learn the steps and then have you wave the ingredients around and tell them to "follow me" because they don't know what they're supposed to do with them. Instead, you should find a way to explain it that isn't just a list of instructions and ingredients. You can use colorful analogies, find a clear example, or even make a video going over it. – Do some hands-on exercises – Once you've explained something, you need to highlight the key points and show how they work.
You do this with experiential exercises. For example, you may want to do an activity that shows how cryptocurrencies work. For example, you can look at how you send someone money or how you buy something online. You can use these examples to show people how cryptocurrencies work and highlight the key points about security, speed, costs, and convenience. – Create some easy-to-understand materials – If you've done all of the above and you're still not seeing people understanding what you're trying to do, then perhaps you need to simplify your explanations or make it easier to understand.
You can do this by creating materials that are easy to understand. For example, if you're trying to explain the benefits of cryptocurrencies, you can highlight how they can be used to send money to anyone in the world without paying fees. You can also find other examples of how cryptocurrencies can be used.
Create a User-Friendly Explanation Guide
Keep in mind that it can be really hard to explain something to someone who doesn't want to understand it. They might not want to listen to you, or they might not want to change their ways and try something new. To avoid this, create a guide that is easy to follow and has been written in a way that is easy to understand.
You don't need to be a genius to understand this guide and it should have been written in a way that is easy to understand by anyone. To do this, you can divide your guide into sections that are easy to follow and understand. For example, you may want to break down your guide into sections like: – What is cryptocurrency? – What are the benefits of cryptocurrencies? – How do you buy cryptocurrencies? – How do you store and trade cryptocurrencies?
Add Some Visuals and Demos
You don't need to just rely on written guides and explanations to teach others about cryptocurrencies. This can be a bit intimidating for some people. Instead, you can use visuals and demonstrations to help people understand what you're trying to show them. There are a lot of websites and YouTube channels that offer this type of thing and will let you create custom visuals and demonstrations to explain everything you want to show.
For example, you can use examples of how cryptocurrencies work to demonstrate how to buy, sell, and store them. You can also use a custom visual to show how they work. You can also use some basic demonstrations to show how cryptocurrencies work such as using paper money.
Conclusion
No matter what you're trying to do with cryptocurrencies, you'll need to understand what you're trying to do and why you're doing it crypto genius. Understanding the benefits of cryptocurrencies and how they work will help you to choose the right ones to teach others about. These can also be used to demonstrate how cryptocurrencies work and how they can be used.