5 pro tips when starting to invest in NFTs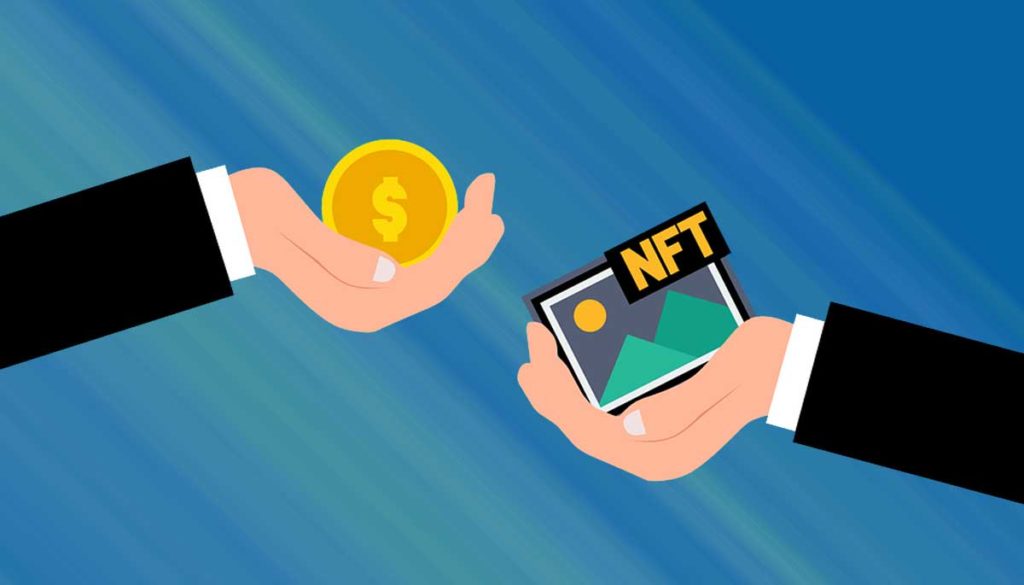 NFTs, or non-fungible tokens, are digital assets that revolutionize how we invest. In the past few years, the NFT market has seen explosive growth and is becoming increasingly popular among institutional and individual investors. Investing in NFTs can be lucrative for those with an eye for high-value assets. However, there are some essential things to consider before diving into this new asset class. The first step is to install an NFT tracker to get all real-time market updates and analytics. The tracker as a tool enables tracking the price movements of specific NFTs and making competent choices for appropriate returns.
Steps for starting investment in NFT
Do Your Research
When investing in Non-Fungible Tokens (NFTs), do your research. Before buying an NFT, gather as much information as possible about the artist, marketplace, and token you are considering.
It includes reading up on the artist's background and past works, checking out reviews of a platform or marketplace where they are selling tokens, exploring their social media accounts and website for more information, and researching the specific smart contract associated with the selling tokens.
Doing your due diligence can help you make an informed decision on which NFT to pursue based on reliable sources rather than the speculations.
Understand the Risks
When investing in NFTs, it is crucial to understand the risks associated with this new asset class. NFTs are complicated by their nature – they are digital assets that exist on a blockchain and hence can be difficult for some people to grasp.
The purchase of an NFT should be considered a speculative investment with the risk involved. In addition, prospective investors must be aware of the potential for scam projects or fraudulent activity related to some NFT offerings.
Consider Market Trends
Understanding the current market trends of the NFT industry is an integral step when investing in these tokens. Start by researching what types of NFTs are currently popular and which have seen significant growth or decline in recent months. Then narrow down your search to focus on a specific type of asset, such as art, gaming, music, or collectibles.
To do this efficiently, use platforms like Delta https://delta.app/en/ to understand how trustworthy each project is and whether they will be successful in the long run. You should also pay attention to upcoming sales events or auctions where new NFTs are released to provide valuable insights into potential investment opportunities.
Diversify your Portfolio
Before investing in NFTs, keep in mind that do not put all your eggs into one basket. Invest in different NFTs from different creators. By doing this, you are spreading the risk and increasing the chances that at least some of your investments may pay off.
Furthermore, having a diverse portfolio ensures that you will have exposure to different markets and trends within the space. It can be increasingly helpful for those just starting to invest in NFTs as it will allow them to learn about how different assets perform the best under certain conditions.
Utilize the Resources Available
It is pro tip when investing in NFTs, take advantage of the resources available. There are a variety of helpful websites and platforms that provide detailed information about the NFT market, as well as help investors make informed decisions.
Investors should do their due diligence when researching the various platforms. Further, there are educational courses and guides offered by many digital asset platforms that can help new investors understand how to invest in NFTs safely.
Investing in NFTs can be a great way to build wealth, but make sure you've done your research beforehand. Follow these 5 tips to help ensure a successful and profitable journey into the world of NFTs.
Still you confused about what to do? you can read how to buy NFTs in 4 easy steps article which is written by Sam Becker and edited by Richard Richtmyer on businessinsider.com where the process to buy NFTs has been explained!
Whether you're an experienced investor or new to the craze, knowledge is key and understanding the inner workings of these digital assets is essential for long-term success. With that being said, take your time and leverage the help of financial advisors or cryptocurrency enthusiasts if needed.
As with any investment, there are always risks involved – so make sure to treat your investments with respect and use this newfound knowledge responsibly.