10 Things You Should Know Before Investing in Cryptocurrencies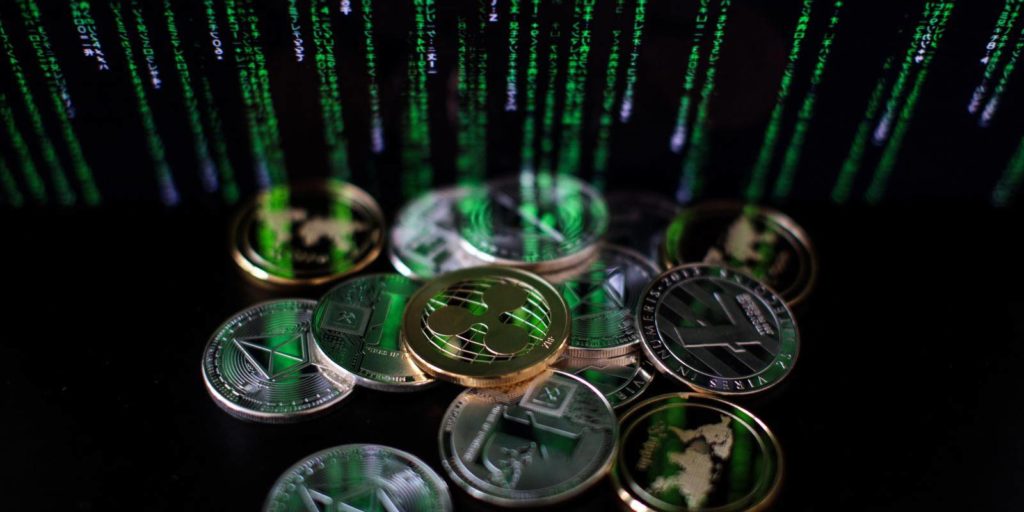 Individuals who are eager to make more money are resorting to investing in cryptocurrencies. Consistent saving and investing for retirement may provide you with the independence you seek in your later years.
You may be able to retire comfortably, knowing that your monthly bills and other requirements will be met by the passive income generated by investing. It's generally wise to invest your money as it can potentially allow your money to surpass inflation and boost its value.
Suppose you want to enhance your decision-making by investing in cryptocurrencies. In that case, you're in the right article because below are the five things you should know before investing in cryptocurrencies.
1. Deeply Understand Cryptocurrency
It may take some time to wrap your brain around cryptocurrencies. Cryptocurrency and the blockchain can seem foreign if you don't know anything about computers and the internet. Investing in something you don't comprehend is risky, even if you think you know what you're doing.
2. Timing is Crucial
Most crypto investors are influenced by their feelings, which can contribute to mistimed investments that end in capital loss. When the price of crypto begins to move, many factors tend to work together to keep it on the rise. This lures uninformed buyers who can't control their FOMO or fear of missing out and buying at the surge's peak.
If you want a cryptocurrency but are worried about missing out, you should hold off buying until the market has stabilized after a sudden surge in demand. If not, you should look for a quality project that has been trading flat but displays good potential. Afterward, ride its wave upward and cash out when the time is perfect.
Don't let doubt and uncertainty discourage you from a long-term investment that you've already made up your mind about.
3. Prone to Cyberattacks
Even though blockchain technology protects cryptocurrency, cryptocurrencies could be vulnerable to hackers and cyber-attacks. Because cryptocurrency is not precisely controlled, and when somebody takes the private key, there will be no means to retrieve it again.
Also, hackers and scammers nowadays impersonate or steal information online to deceive investors into giving them access to their cryptocurrency wallets.
Investing in cryptocurrencies is riskier than in ordinary investments because investors are the ones who keep their private keys and information away from hackers. So, if you want to transact on a site where you can guarantee security, check out Bitcoineer.
4. Choose a Balanced Portfolio
You should choose a balanced portfolio if you want to invest in cryptocurrency. With a balanced crypto portfolio, you can stretch your risk out and might get the highest reward: lower volatility.
By diversifying your cryptocurrency investments among multiple coins, you reduce your risk of losing money if any of them suddenly drop in value. Additionally, your chances of investing money into profitable digital currencies are increased.
5. Cryptocurrencies Are Highly Volatile
Because of the volatile nature of the cryptocurrency market, the value of many cryptocurrencies could drop to zero. That being said, remember to risk money you can handle losing.
Investing in cryptocurrency should be done with the money left over after paying for basic living costs and saving a bit for unexpected events. There is no assurance that the crypto's value will hold over time; even if it does, it may take years to recover from a bear market's effects.
6. Transaction Fees Are High And Possible
Cryptocurrencies are digital currencies that can be bought and sold on exchanges worldwide, as any central bank or government does not back them. That's why to prevent spam transactions that could cause the slowdown and block of the network, and the creator implemented transaction fees.
If you want to transfer more money, you will have to pay a greater transaction cost because the more data that needs to be transferred, the more the cost scales proportionally with the transferred value.
7. Protect And Always Remember Private Key
If your private keys are compromised, an attacker may use them to log in as a legitimate user and gain unauthorized entry to the system. If you lose your private key, you also lose access to any previously transacted crypto using that key. So the secret keys you register must be remembered and secure somewhere you only know, especially if you have short-term memory.
According to experts, one of the best ways to manage crypto assets is using a hardware wallet that does not rely on an online connection and is, therefore, more secure.
8. Understanding The Sentiment Of The Market
Find platforms that let you put and take money out in your currency to facilitate transactions with the cryptosystem. If you know the fundamentals of buying and selling, doing deals will be a breeze when the time comes. Until cryptocurrencies are widely used for everyday transactions, being able to convert them into fiat currency is essential for spending any winnings.
9. Strategize The Investment
If you are a beginner, you are surely researching the industry and encountering big and well-known investors. They are established in the industry because they learned and built their investment strategies. One strategy they make that you can do, too, is to place a limit order to sell Bitcoin at a predetermined price.
Copying the trades of successful cryptocurrency is not illegal and is sometimes a feature offered by some trading platforms. That's why you should know how to strategize your investment for a higher return before entering the industry.
10. Watch Out Of ICOs
In 2017, ICOs, in which corporations issue and sell their digital currencies, saw massive growth in popularity. Investment prospects remain, even though the market has calmed. This is highly risky because ICOs have become one of the most common places where inexperienced investors like you go to get scammed.
Therefore, if you are considering an ICO, you should research whether the company needs blockchain technology. You wouldn't believe how many new companies are trying to cash in on the trend.
Better Investing Strategies Lead to Better Returns
There is a significant risk involved if you invest in cryptocurrency, even though it has the potential to generate remarkable instant returns. So investors need to consider whether their risk tolerance, investment horizon, and need for liquidity are aligned.
One you know all in and ods then you can proceed and invest in the cryptocurrencies. If the time is good then you can surely get good profit in the less time!!
So just follow the market trends and when the time is in favor the just invest money!!
For more information regarding the cryptocurrencies and Forex/Trade, keep visiting our blog thecryptoloud.com and don't forget to share the above tips with others on social media platforms.