How to Use ChatGPT for Crypto Trading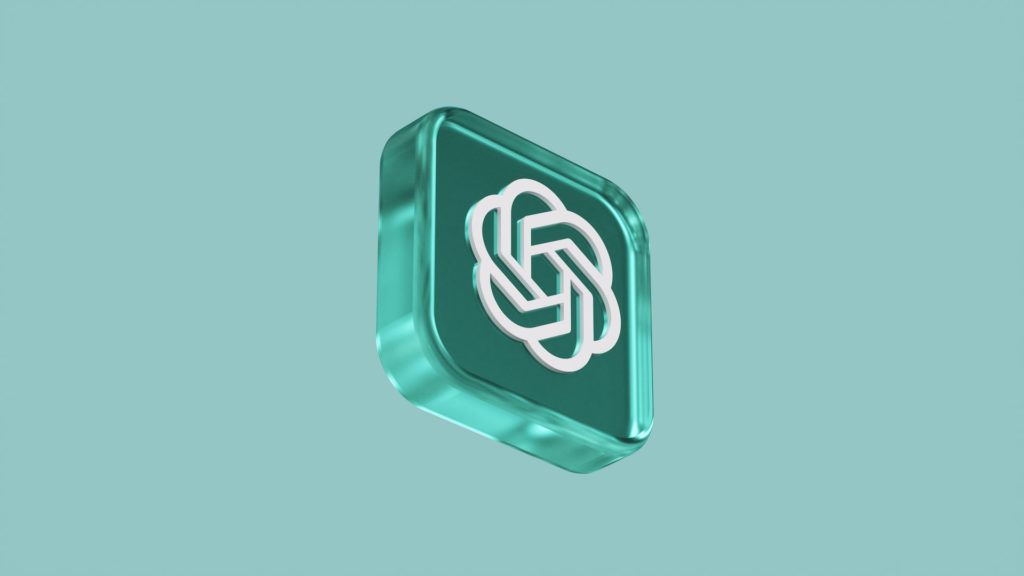 Artificial intelligence is one of the latest technologies that made its huge waves felt across different sectors, with the finance sector being no exception. Also known as AI, artificial intelligence is a computer simulation of the human brain – except that it processes data at significantly faster speeds. With full knowledge of AI's capabilities, the finance industry was quick to adapt and integrate artificial intelligence into their operations, like cryptocurrency trading.
When we talk about AI, we're actually talking in broad terms. It's an umbrella that covers a variety of technologies, such as machine learning and natural language processing. In this article, we'll be zeroing in on the latter and how you can leverage its power to take your crypto trading skills to the next level, and perhaps even witness a record-breaking increase in your portfolio's value.
What Is Natural Language Processing?
A lot of these terms in the realm of artificial intelligence can sound daunting, but the concept of natural language processing (NLP) is quite simple to understand.
In simple terms, it focuses on the understanding of the interactions between humans and computers with the use of natural language (i.e. human language). This subfield of artificial intelligence allows computers to read text and interpret it. Because of its wide applicability, NLP techniques are often used in another related AI technology: chatbots. The most popular one, arguably, is ChatGPT.
What Is ChatGPT?
Launched in late November 2022, ChatGPT is an AI-powered chatbot released by OpenAI.
Think of it as an extremely intelligent AI assistant – a lot more intelligent than Siri or Alexa. It's capable of answering your queries in depth, creating new content, and even improving your code! The launch of ChatGPT led to some sort of chatbot arms race, with Microsoft and Google creating their own iterations of this chatbot.
At present this is popular and you can use it ChatGPT for crypto trading and make profit!
3 Ways You Can Use ChatGPT for Crypto Trading
Like with any innovation, understanding how to wield the power of ChatGPT requires you to have a good understanding of its capabilities. One of them is to assist you in your crypto trading journey.
Historical Data Analysis
One thing that artificial intelligence can excel at is analyzing large, historical data. From this information, one can have an idea on market patterns and trends. Do know that any chatbot is as good as the data it's "learned" – meaning that ChatGPT does have a knowledge cutoff and as a result, won't always be kept up to speed.
While it's excellent at analyzing previous data, ChatGPT is no crystal ball – it can't predict the future. With that said, it's still best to do your due diligence when
Interpreting Market Analysis Reports
Some investors and traders do not have the luxury of time to read market analysis reports.
However, it's in these reports where you gain insights to help improve your trading and investment decisions. With the help of ChatGPT, you can summarize articles and understand them with more nuance. There's no need to navigate through all those complex terminologies in the article as the AI-powered chatbot can simplify the article for your understanding.
Understanding Trading and Investment Concepts
If you're new to the world of crypto trading can be intimidating – so why don't you turn to ChatGPT for a briefer on the jargon that you'll stumble upon in your crypto journey? The chatbot can explain these concepts in layman terms to help you navigate through the complexities of cryptocurrencies – helping you make smarter investment and trading decisions.
Besides helping you learn the technicalities of cryptocurrency, ChatGPT can assist you throughout your journey in trading these digital assets. For example, you might want to learn more about the biggest cryptocurrency, Bitcoin. Conversational artificial intelligence provides a detailed explanation of Bitcoin's history, market trends, and even security measures to help you manage your Bitcoin account!
Limitations of ChatGPT
While already amazing at what it does, ChatGPT does have its limitations. So before you start ChatGPT-ing your way to become a crypto trader, here's what you need to know:
Inability to Predict the Future
As we mentioned earlier, ChatGPT is no crystal ball; it can't read the future. While the information it provides is valuable, it's only a small part of what you should consider when making trading decisions.
Let's say you ask the bot for investment advice, asking which cryptocurrencies you should invest in right now for the greatest return and it responds with five recommendations. You don't immediately jump the gun and add the coins to your portfolio! Use this as part of your research but don't take the advice as absolute.
Possible Inaccuracies
When you open ChatGPT, you're greeted with a disclaimer at the bottom of the page: ChatGPT may produce inaccurate information about people, places, or facts. As they said so themselves, take everything that the chatbot spews with a grain of salt.
In Conclusion
ChatGPT is undoubtedly one of the most groundbreaking innovations and best AI crypto trading bot  in recent times – so much so that it can even help you in your crypto trading journey!
While it provides plenty of benefits, it's a work in progress (like with any other innovation).
Hence, it's best to use ChatGPT as a supplement to your actual research. In the world of Web3, you know what they always say – do your own research (DYOR)!
FAQs
1. Can I use ChatGPT for crypto trading?
Absolutely! ChatGPT can be a valuable tool in your crypto trading journey. It can help you analyze historical data, interpret market reports, and provide insights into trading concepts.
However, keep in mind that it's not a crystal ball and cannot predict future prices. Use it as a supplement to your research and decision-making process.
2. How to predict crypto using ChatGPT?
ChatGPT is not designed for predicting crypto prices. While it can analyze historical data and provide insights, it doesn't have the ability to foresee market movements. It's important to approach predictions with caution and consider multiple sources of information.
3. What is the best chart for trading crypto?
The choice of chart depends on your trading style and preferences. Common types include line charts, candlestick charts, and bar charts. Candlestick charts are popular among crypto traders as they display price movements and patterns effectively. Experiment with different chart types to find the one that suits your needs.
4. What is the crypto price plugin in ChatGPT?
The crypto price plugin in ChatGPT is a feature that provides real-time or near-real-time cryptocurrency price information. It allows you to inquire about current prices, historical trends, and other relevant data. Keep in mind that this information is subject to the accuracy of the data sources integrated with the plugin.