Is It Too Late to Buy Bitcoin?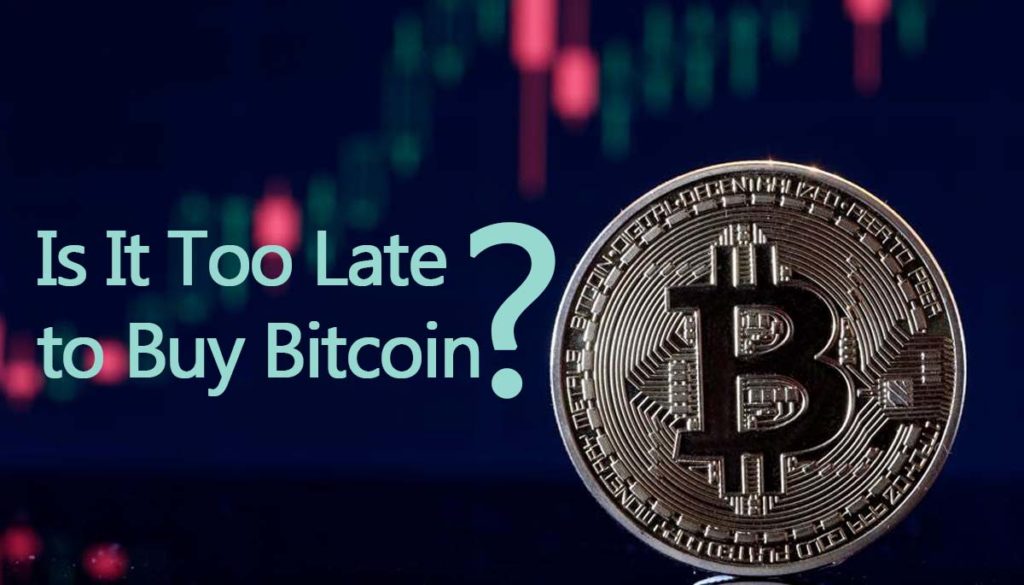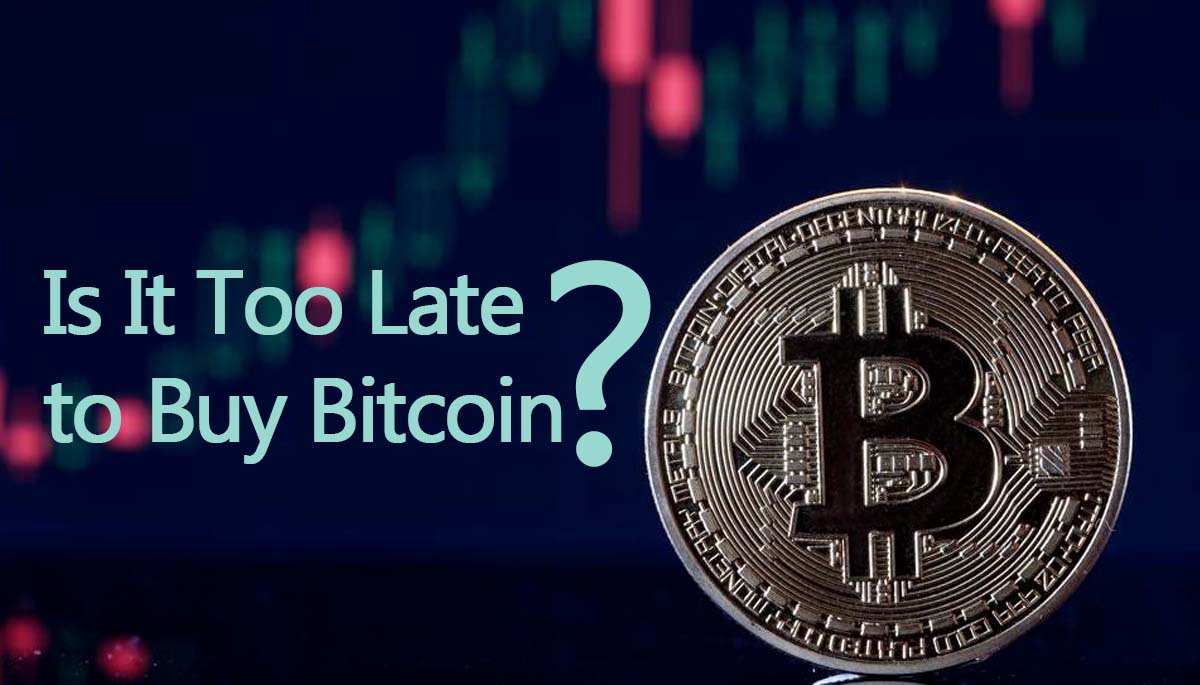 Is It Too Late to Buy Bitcoin? This question comes in everyone's mind when they made up their mind to invest money in the bitcoins. At present the bitcoin price is too high so this kind of query is quite genuine and here's what our experts say!!
So, are you paranoid about it being too late to buy bitcoin? Well, you don't need to worry as you can find all the details about the bitcoin purchase in this informational guide and we will clear your doubts regarding investment too!
Huge bitcoin price appreciation doesn't make Bitcoin the worst investment today. Crypto is becoming a long-term catalyst thanks to greater institution adoption supported by growing Bitcoin infrastructure.
Bitcoin is likely to benefit developing countries more than the wealthier ones, making a compelling actual world use case as several bitcoin atm locations making the purchase of bitcoins and withdrawal of cash by selling it very easy.
Even after following at least 40% from the all-time high, the fear and greed index bitcoin has been a significant investment to own in the past few years.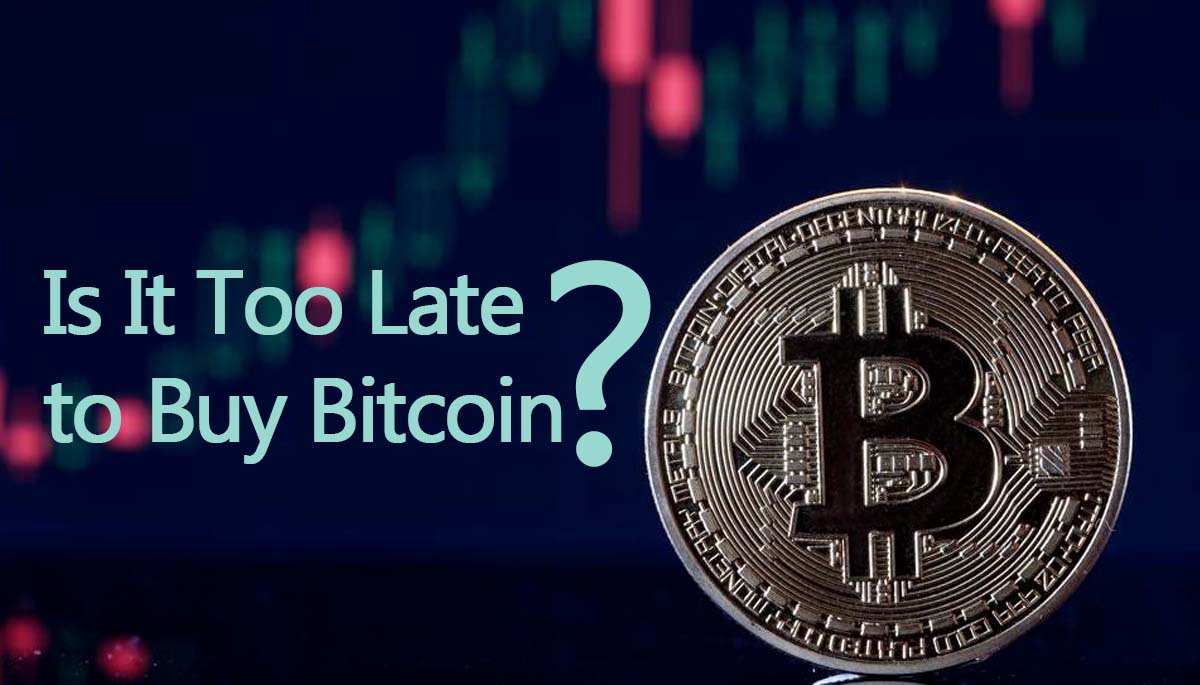 Is It Too Late To Buy Bitcoin?
No, it's not too late to buy Bitcoins. Since January 2017, cryptocurrency has surged at least 4500% and now has a total value of around $800 billion. During the same time, the S&P 500 moved only 103%.
You might be wondering if you should go for Bitcoin mining or not if you have been on the side-lines. Hence here are the three solid reasons why you should consider investing in Bitcoin.
Perfect Institutional Adoption

Bitcoin has already established itself as a meaningful store of value even if it doesn't progress towards becoming a medium of exchange. The initial promise of bitcoin is becoming digital gold which is still a long way off.
The total value of the world's gold is around $9 trillion. That means Bitcoin has the potential to raise at least tenfold and still be worth less than the precious metal. You might be wondering if it is too late to buy Bitcoin.
Still, you need to know that allocating a small portion of a portfolio to Bitcoin must appeal to institutional and individual investors. Bitcoin integrates related to other financial assets, and attached market position can provide various benefits. Several Bitcoin-focused financial products make it easy to gain portfolio exposure if you don't feel comfortable owning the cryptocurrency directly.
Real-World Cases
Bitcoin is undoubtedly viewed as more than just a legitimate store of value because Bitcoin also holds the potential to be a medium of exchange in the real world as there are several Bitcoin ATM locations. No doubt there is volatility which is why Bitcoin naysayers think it would never match the utility way. But Bitcoin is used in less developed countries.
As per statistics, India had the most considerable receipts of remittances in 2022, where $83 billion was sent back to the country from overseas employees. World Bank data fear and greed index Bitcoin has an average fee for sending money to around 5.2% for a $200 transaction.
It means that the smaller the dollar figure is, the higher the percentage value, and the scenario doesn't make economic sense much. However, Bitcoin provides a viable solution as the digital currency can be transferred to international borders at no cost. The immediate financial impact certainly has life-changing statistics for the people.
Powerful Infrastructure
The product to own and transact is one thing, but it couldn't be possible without the essential technological infrastructure. Creating a seamless on-ramps Bitcoin network is necessary to achieve greater adoption. Bitcoin has been one of the best financial assets over the past few years. Hence Bitcoin mining indeed makes sense.
Final words…
Bitcoin is a powerful digital coin and widely accepted at major online or offline stores. Many big companies are prompting it and in some country this coin is accepted as legal tender.
Additionally, the mining of bitcoins is limited which clearly signals that the price of 1 bitcoin will definitely shoot up in coming year and hence this cryptocurrency is here to stay and has a long way to go.
So, if you want to make profit then this is right time to invest in bitcoin. It is not too late to invest in cryptocurrency, so you should invest in Bitcoin as soon as possible.