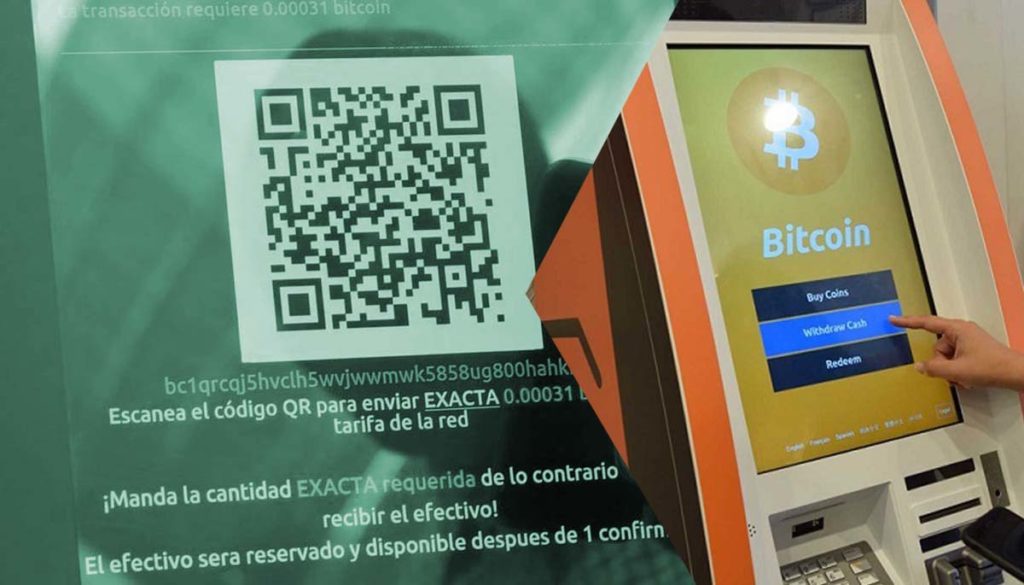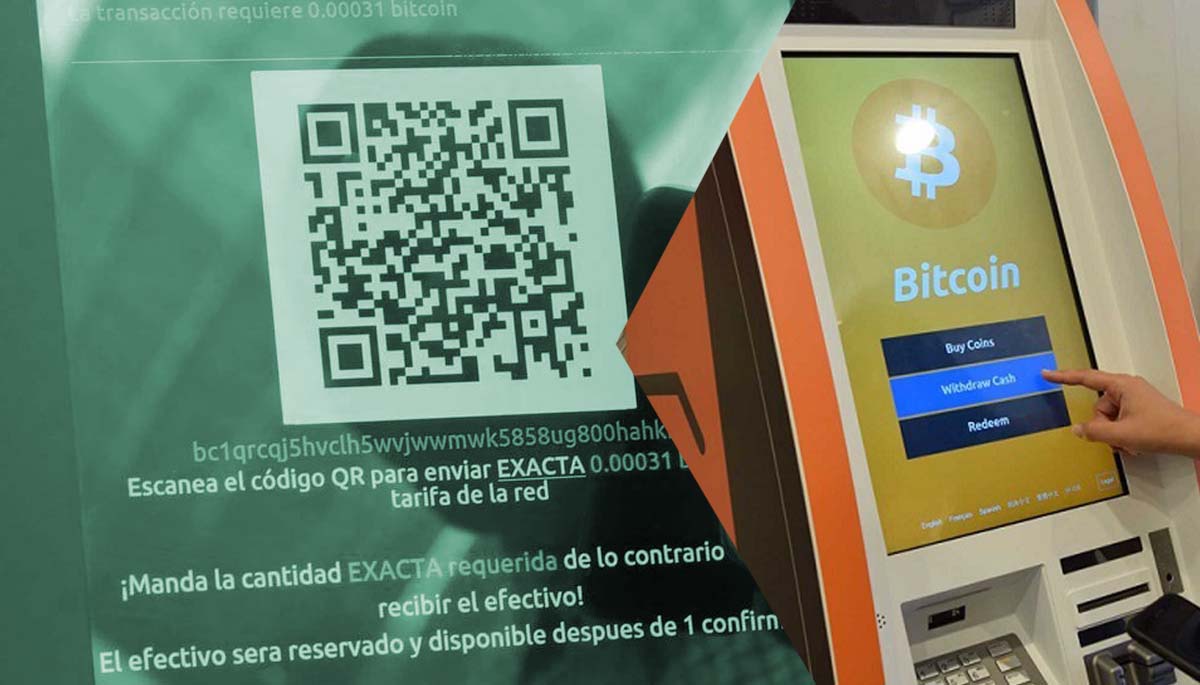 Have you ever heard about the Bitcoin ATM? Yes, that's true…! Like cash ATM in near area you can find the ATMs for Bitcoin to refill your wallet with cash. You can sell bitcoins using this awesome machine and withdraw your money successfully.
This Bitcoin ATM machine works like normal Cash ATMs. Just use it to buy or sell Bitcoins in online crypto market. Even you can withdraw fiat money via these ATMs and use that money in local market to buy daily need products!
What is a Bitcoin ATM?
It is a stand-alone machine that mainly sources a portal for clients to deposit cash and receive bitcoins. These ATMs have been installed at gas stations, convenience stores, and other locations around the USA and other countries worldwide.
You can use these machines to sell or buy bitcoins. The process of selling a bitcoin via these ATM machines is quite simple. If you want to withdraw money then this may take up to 10 minutes. The selling of coins takes less than 1 minutes but if you want to withdraw cash then you have to wait for 10 minutes!
We will cover each and every step regarding how does a bitcoin ATM work shortly. But before to continue if you want to know more about the cryptocurrencies then please explore thecryptoloud.com and expand your knowledge in this sector – This is the future and you shouldn't ignore it!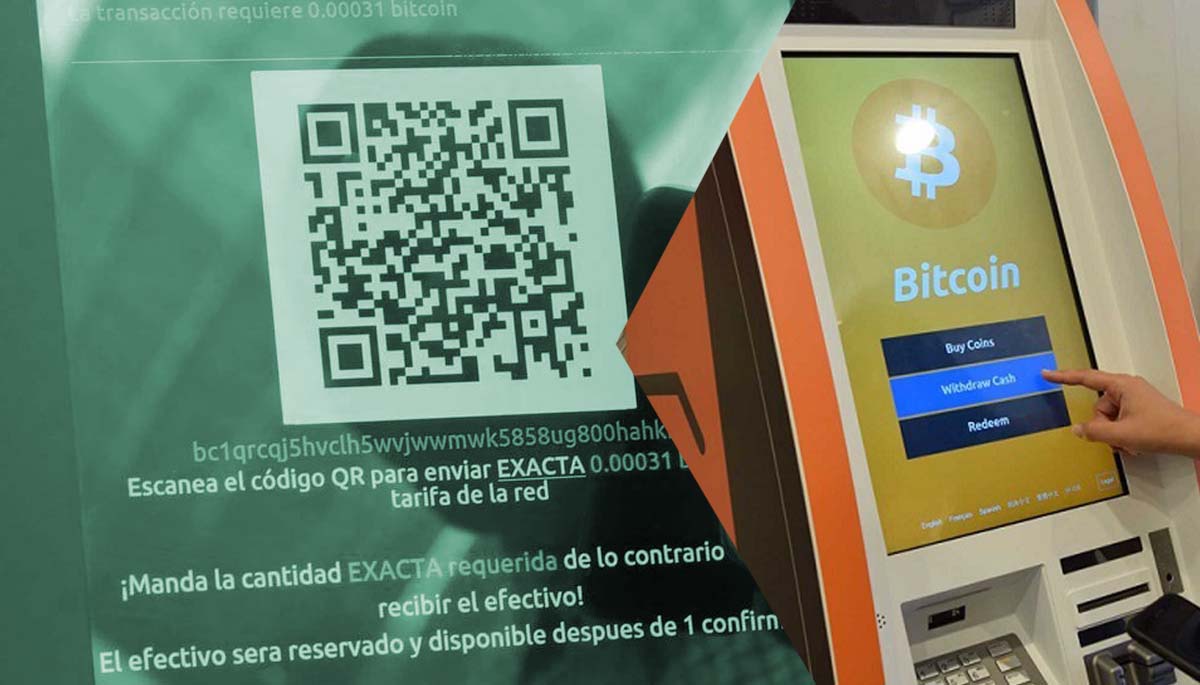 How does a bitcoin ATM work
While learning what a Bitcoin ATM is, you also need to know how does a bitcoin ATM work. Several Bitcoin ATMs have strict minimum and maximum for each transaction.  So, bear in mind that you have to proceed with that minimum transaction.
The financial crimes enforcement network needs all ATM operators to observe and follow the anti-money laundering provisions of the bank secretary act. The users need to provide personal information to make more significant transactions on a Bitcoin ATM, and the data may include a mobile phone number to use transaction verification.
Some users also need to scan a government-issued identification like a driving license or a passport to verify the identity while making the transaction.
A Bitcoin withdraw machine provides an easy way to buy Bitcoin with physical cash. Otherwise, people need to deposit the money in a typical account then transfer it into a crypto exchange to complete the transaction.
How to use a Bitcoin ATM?
The process to use a bitcoin ATM in your local area is quite simple and easy. If you know how to use a Cash ATM then this is quite easy and you can withdraw your money without any issue.  You need to look no further, as you can find all the details regarding the cash withdraw from here.
#1. Get a Crypto Wallet
To use a Bitcoin ATM, you need to get a crypto wallet. It would be best if you had a wallet to deposit the Bitcoin you purchase before using a Bitcoin ATM. Those assets mainly live on the blockchain, but the crypto wallet will keep track of your balance and allow you to access the cryptocurrency featuring an alphanumeric key. The wallets can be web-based or also can be based on hardware devices.
You need to note the alphanumeric code of your wallet or download a QR code to get quicker access. In short, you must have a wallet prepared.
#2. Find Bitcoin ATM
There are several guides will help you learn how to find local Bitcoin ATM. You can find a 24 hour Bitcoin ATM near your locality when you go through the manual. Several guides work like maps in which you need to type the zip code to get a list of addresses where you can find a location so that you can visit the ATM.
You need to set up an account with an ATM operator to use a Bitcoin ATM, and the process will require you to enter some personal information as well.
Now once these 2 things are ready you can simply visit the closest bitcoin ATM point and start selling the bitcoins. These machines also support Litecoin so you can also buy and sell them from same point.
#3. Sell Bitcoin and Redeem Cash
Will transfer that cash in Bitcoin or the other forms of cryptocurrency request when you physically deposit the cash. You will receive $200 of Bitcoin at the current market price if you insert $200, for instance. But the amount you receive will be minus the ATM provider's operating fee. ATMs also charge a miner's fee which they would deduct from your deposit account.
You need to confirm the purchase. This is the last chance to review and approve the purchase at what fees you would be paying before making the transaction.
Several Bitcoin ATMs only allow cash users to deposit cash, which is also at a very high fee. Still, there has been a movement among some operators to make them more like typical ATMs and allow for cash withdrawals.
Steps to Sell Bitcoin via ATM

Visit the ATM centre for Selling Bitcoins.
Press the start button.
Tap on the Withdraw cash option.
Choose Bitcoin or Litecoin (This may be optional, you can skip it)
Choose withdraw amount $100 or $200 or $500 as per your choice.
Now scan QR code using wallet or blockchain app.
On mobile, you'll see there would be some network fee. Just enter your Blockchain password and click to continue.
It's time to confirm the payment (on blockchain app on mobile) and click on send.
Now on ATM – click on Bitcoins have been sent.
That's all – You'll Get a Receipt with Redemption Code.
Steps to Withdraw Cash for Bitcoin ATM
Now you have a Redemption code for cash. But it will be valid after 1 network confirmation. This all would be clearly mentioned on Receipt. So read all instructions carefully before withdrawing money from the Bitcoin ATM.
Here we are going to share some steps that you can follow to withdraw your money. The network confirmation may take up to 10 minutes to confirm the redemption code. Have a look how to withdraw cash from Bitcoin ATM:
Now click on Start button.
Choose the Redeem option
Type Redemption code mentioned on the Receipt.
Click on the finish withdrawal button.
That's all, you will get your cash!!
So, guys this is how a bitcoin ATM works!!
If you have any questions regarding the cash withdrawal then feel free to comment us below in the comment section and don't forget to share it with others on social media sites!