Top 3 Sports Podcasts Worth Listening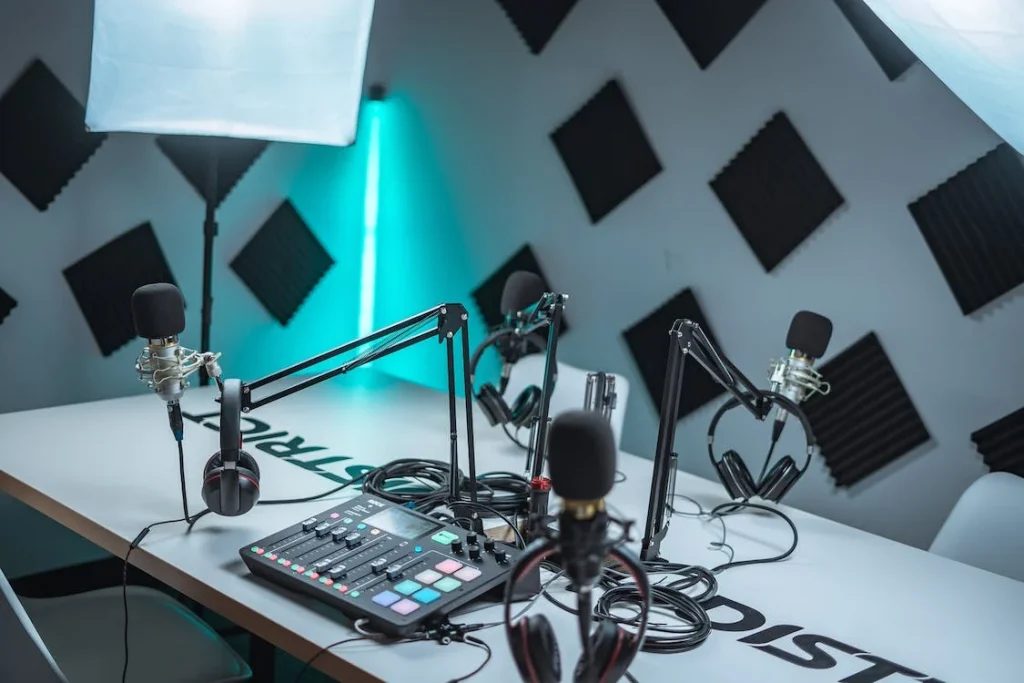 The podcast industry is growing globally. People are creating podcast content on things they're passionate about, interested in, and want to raise awareness on. With so many sports fans globally, sports podcasts are also rising on Apple, Spotify, Youtube, and other platforms.
There's a podcast for every sport- football, wrestling, and racing, to name a few. Also, you can choose a sports podcast to listen to depending on your sport type and fan. There are podcasts for new, veteran, and highly opinionated fans.
If you haven't decided what to listen to, these are some of the best sports podcasts we've found. So check them out right now to expand your knowledge section:
The Bill Simmons Podcast
In partnership with HBO, Bill Simmons hosts The Bill Simmons Podcast, one of the most downloaded podcasts. Joined by rotating celebrities, family, and friends, Bill comments on some of the most popular US sports events like the NBA and NFL.
Among his visiting hosts are some regulars like his Joe House, Cousin Sal and other family members who are always there when he needs them. Like the best casinos for gambling with Bitcoin, you'll enjoy most episodes of this podcast to the point of binging on previous ones if you're a new listener.
Most episodes take around the two hours long. Hence it's best to listen to podcasts in your leisure time or while completing some chores at home.
Pardon My Take
Pardon My Take is hosted by the loudest sports podcasters, Big Cat and PFT Commenter. They share what many consider the most accurate takes on sports. They discuss the NFL, NHL, and other popular US sports events.
However, their followers listen to this podcast mostly for the beauty of not knowing what'll happen in the next episode. With these two hosts, you can expect anything. They have surprising moments for their audience every episode.
They sometimes have guests introducing new daily topics or expanding on previous ones. There's always something to talk about and the hosts comment on sports in the most entertaining way.
Some of their episodes can be as long as two and a half hours, but most are around two hours long.
Formula Why
Formula Why is a new podcast that seeks to answer the Why's of Formula 1 racing. Launched by Formula 1, it'll be hosted by Katie Osborne and Christian Hewgill, whose aim is to give listeners expert answers to questions relating to F1.
Those interested and would like to know more about racing are encouraged to record their questions and send them so that the hosts can begin recording episodes that'll address these questions.
These questions can be based on anything and everything F1 related, including drivers, pit-stop specialists, trainers, strategists, race engineers, and technical directors. The first episode was released on 28 April 2023 and you can expect a new episode every week.
Sports Fans Can Enjoy A Wide Range of Podcasts
If you're a fan of various sports, then you can find a podcast for each like rugby podcast, football podcast. Another option is to find one that covers a wide range of sports instead of focusing on one or just two. With the growing number of podcasts and each entertaining in its way, you may find yourself listening to different voices daily.
The nice thing about podcasts is that they release episodes regularly and sometimes on a specific day each week. They're also available on platforms like Youtube and Spotify, so whichever one you're a part of, you'll find various interesting sports podcasts to listen to.
Thus you can choose from a wide range of options without switching digital platforms.
So guys that's all regarding the top 3 and best sports podcasts. If you know any other platform then let us know in the comments and keep visiting for more exclusive and latest updates.